I have 4 movies for sale - the first 4 Harry Potter flicks.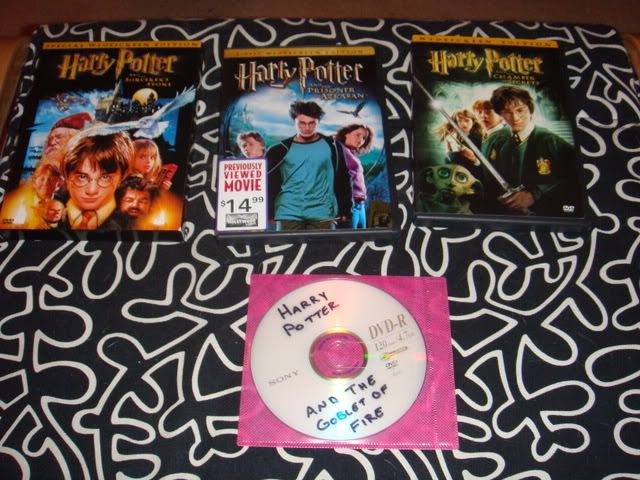 The first 3 are "real" movies, the 4th is a copy. They all work perfectly well, and I believe a couple of them come with extra discs with special features.
I'm asking $6 each, or all 4 for $20. Shipping for individual movies would be $3, and if you get all 4 movies it'll be $5.
Any takers?