I started making these collars after ordering 2 from another site, and being very disappointed on how cheaply and poorly they where made...Thought to myself, I can do this...better...These are quality handmade collars, I really like making them...
$15.00 each with or without bling..LOL!
You can chose up to 5 colors
Small, medium and larger sizes *just need your doggies neck size*
If you want bling or not...
If you are interested please email me @
TigerLillyGraphix@yahoo.com
*Please put dog collar or ribbon collar in the subject line*
What I need:
Colors *Any colors you like, just tell me*
Size
with or without gems
Mailing address
In return you will get a cute collar to either just strut around in or to go to events...whatever you like
Samples and ones that are for sale...
The Mick *This is Micks Collar I made for him*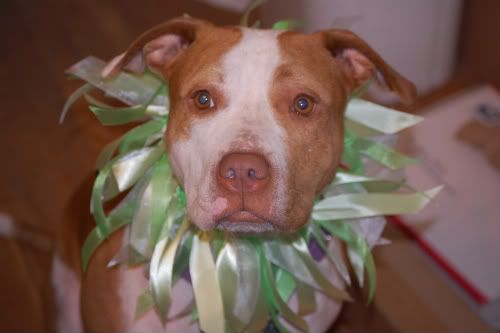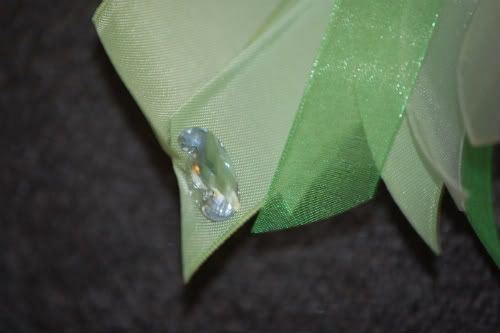 Blue & Gold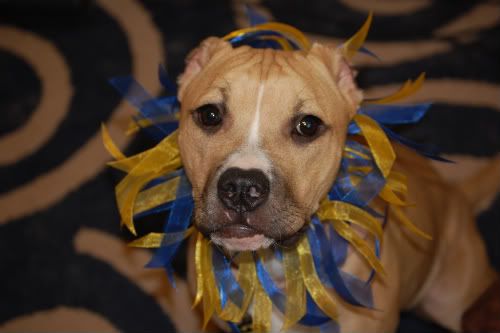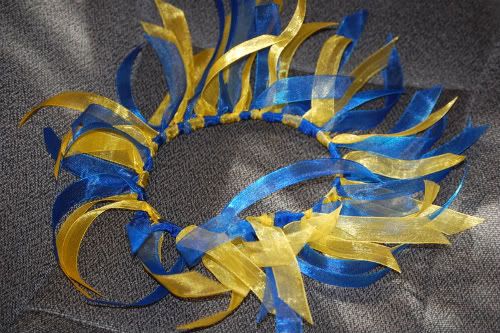 All American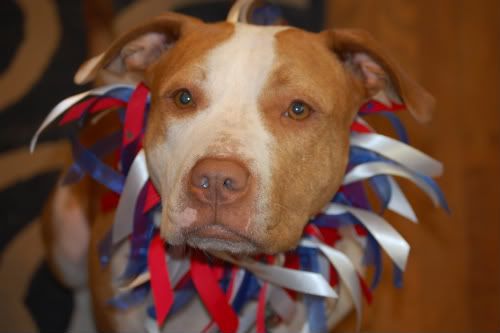 Blue, light blue and cream (Titan was not very amused)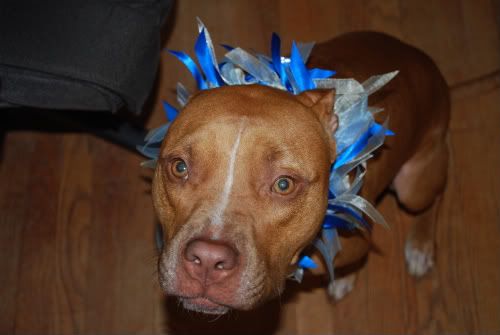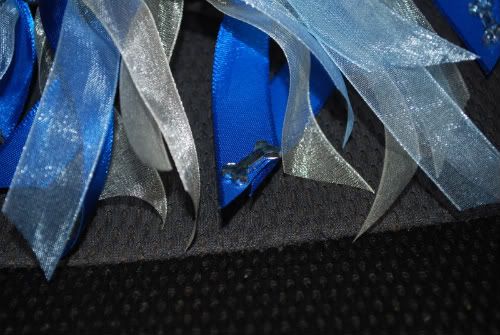 Blue, Grey & white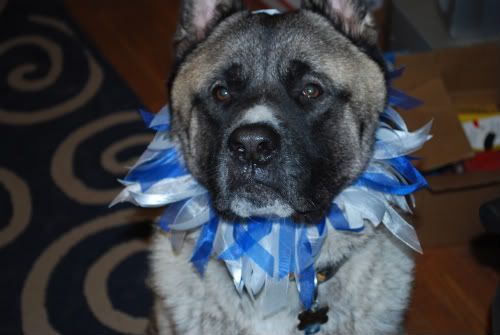 Pinks
Harley modeling "Black Paw Affair"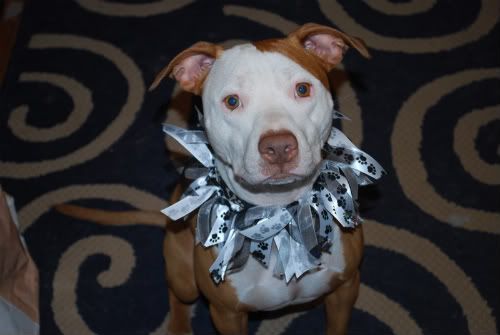 If you are interested, just drop me an email..Thanks for looking
Sorry about the pictures for some reason some of them are cut off