We just got back from a trip to Michigan to attend a dock diving competition and visit our puppy, Abraham's paternal side of the dog family. WOW! What a great weekend we had! All 3 of our dogs had indoor personal bests.... Colby with a 23'8", Parker with a 20'11" (not to shabby for a dog that is vision impaired, eh?), and Abraham with a 10'5"!!
Colby doin' his thang: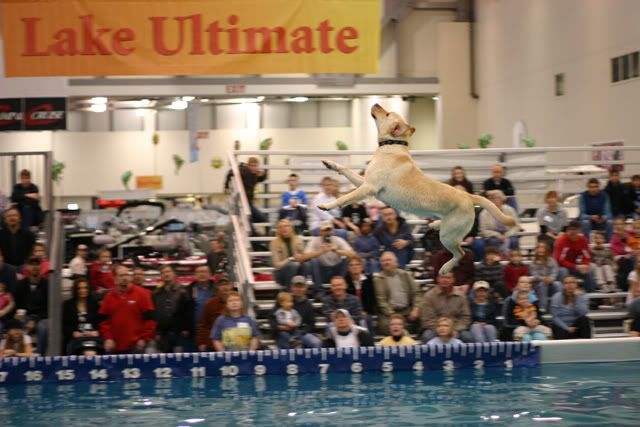 Parker getting some HUGE air!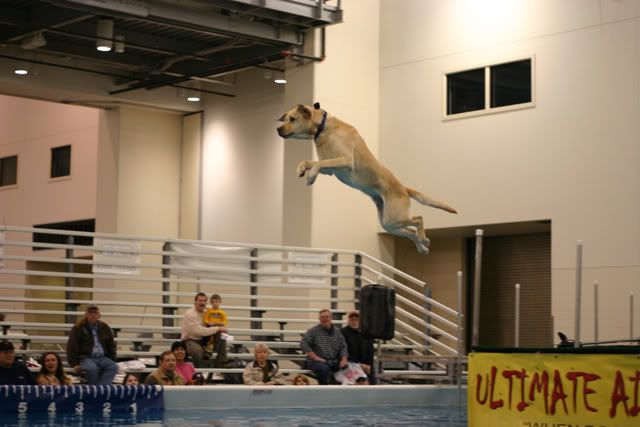 And Abraham showing off his muscles...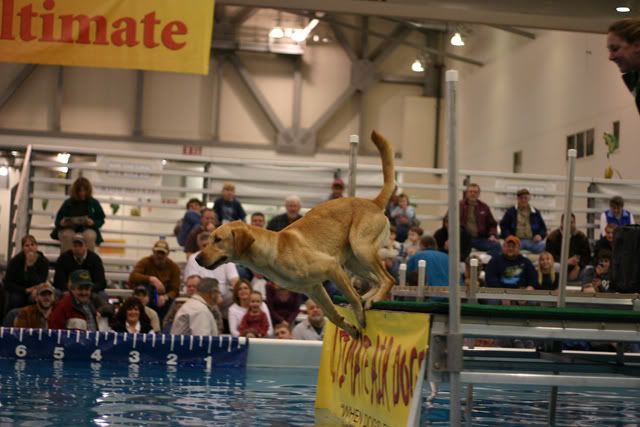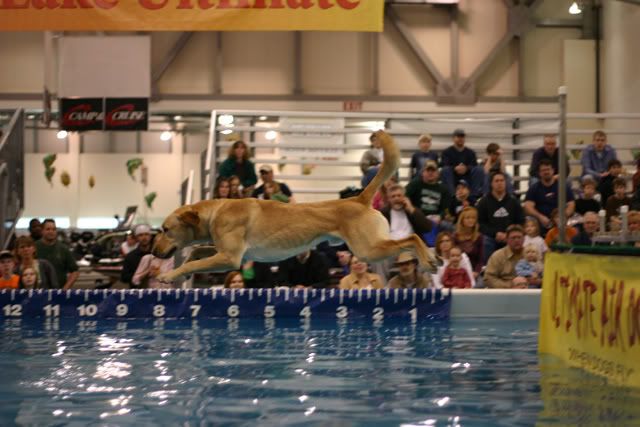 Another
HUGE
thrill for me was getting to meet Abraham's Dad, Kody. What a gorgeous boy he is! And his owners were nice enough to let me play with him on the dock too! We didn't do too bad... got a 24'7" (his best for the weekend was over 25'). He is an
AMAZING
jumper and just qualified for the Purina Incredible Dog Challenge (IDC) finals to be taped for TV in October. Here is one of us in action.
And then of course, we had to have some fetching time with the fam later on. Here is one of his family from left to right: Piper, Elvis, Lisa, Kody, and Abraham on the right.
And a funny one.... they look so evil... an evil, vicious pack of ball obsessed Labs!