Hi Everyone, My name is Stormy. I live in Southeast Georgia. We don't have BSL here yet (thank goodness)
I am the proud owner of a two year old Pit Bull mix named Delaney Jade. I rescued here from the Anderson County Animal Shelter in Anderson, SC when she was 6wks old. Her mom was a purebred pit and her dad was unknown. She was from a litter of 9 puppies that were dropped off at the shelter when they were 3 wks old. Laney was the only surviving pup. The rest died of poor health (possibly parvo). Laney had a tough battle with Parvo when she was 4 mnths old, but she fought courageously and won!
Here are a few pics of her:
Laney as a baby (she was tiny- only 4lbs at 4 mnths old, she now weighs 35!)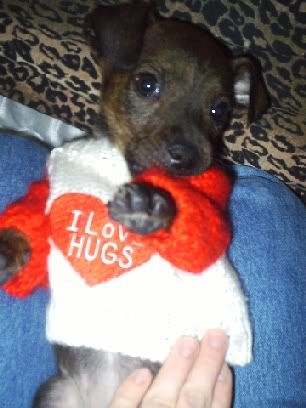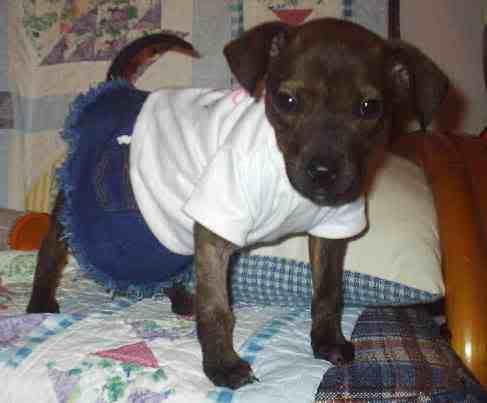 Laney Now: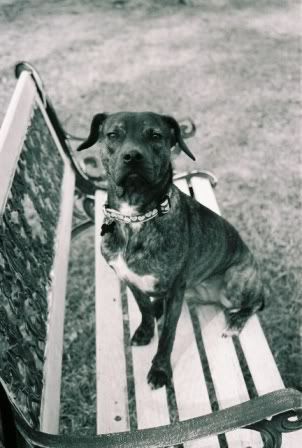 At Halloween: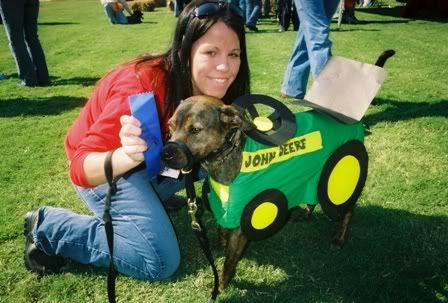 I am also the proud owner of 3 other dogs:
Poppy Sue an 18 yr old Bichon? Poodle? (some mix thereof?). We rescued her when she was 4 yrs old. Her previous ownders moved off and left her to roam free.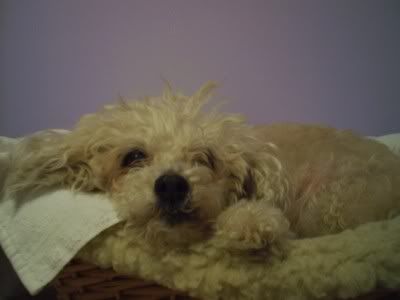 A three year old Border Terrier (mix?) named Schatzie: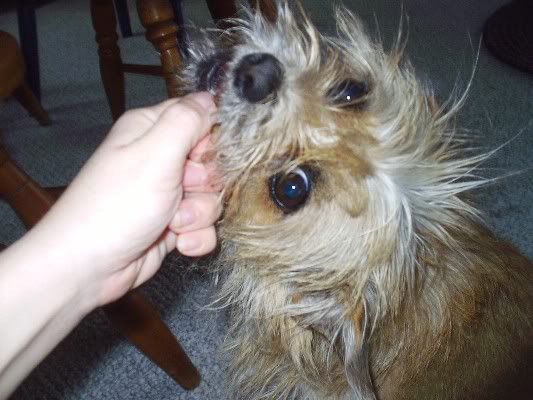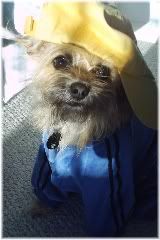 And a 12 yr old Beagle/Lab mix named Lucy (she is severly camera shy, so no pics uploaded of her). She was a stray that we rescued when she was a couple months old.
I am also a foster mom to a fabulous little Pittie baby named Marley. I rescued her from the local shelter a few days before Christmas. I think she may be boxer/pit mix, but she is definitely part Pit Bull!
Here are some pictures of Marley: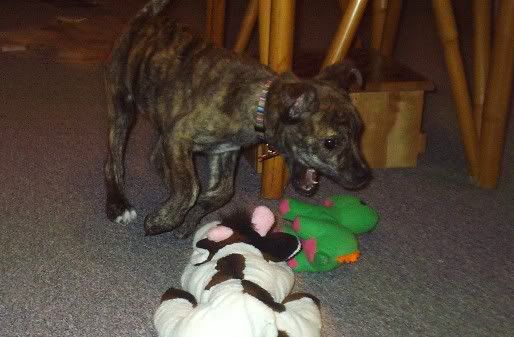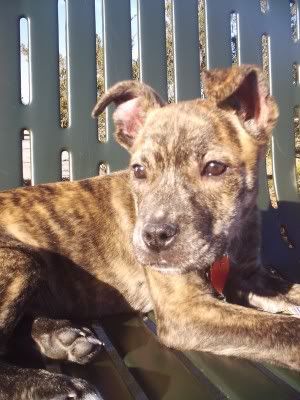 Adopting Laney caused me to fall in love with the breed! Marley is my first Pit foster. Normally I foster puppies for the local rescue. But when I saw Marley I knew I couldn't leave her at the shelter so she became a personal foster. She has had a really great application on her, so she may not be with me too much longer.