Hi, My name is Melinda and I live with my three dogs (15 year old standard poodle, 6 year old mutt of all mutts, and almost 3 year old Pit mix) in SF. I'm a dog training junkie and currently working on competetive obedience with my pit mix, Abner. I work with an SF all-breed rescue group (Grateful Dogs Rescue) and oversee all the pit bull pulls and adoptions. For a change of pace I am currently fostering a whip-smart border collie mix, but have 4 pitties out in foster homes (they rotate through my place for training etc...)
Originally from Syracuse, NY, I am really bummed that I can't make it back for the bull-ympics!
I think that's enough, right?
My crew:
Samson, the old dude, schooling my last foster: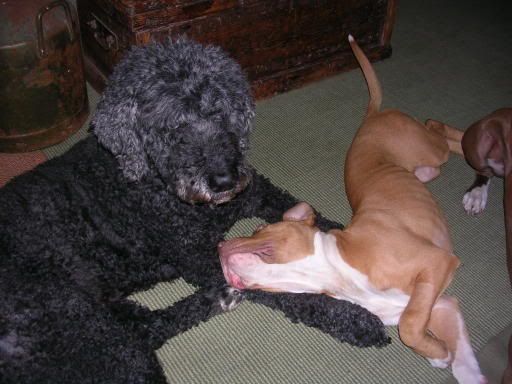 Turtle Jayne Louise, my soul mutt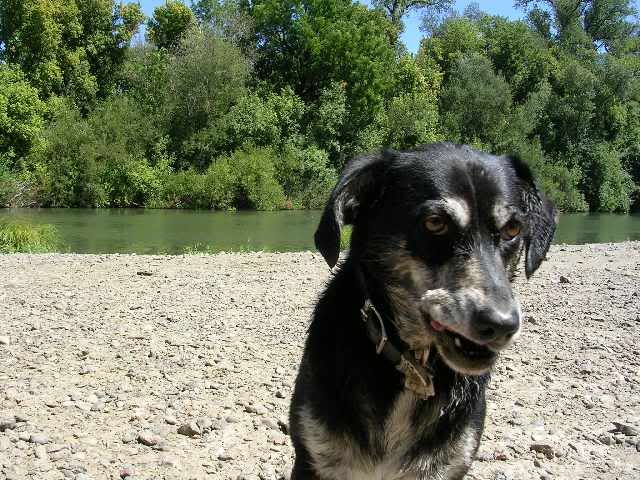 Li'l Abner CGC, my baby boy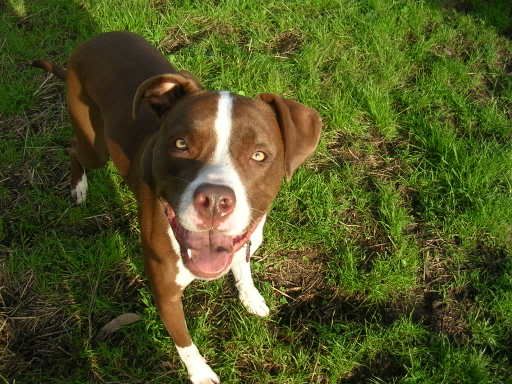 Crazy Keeley, foster girl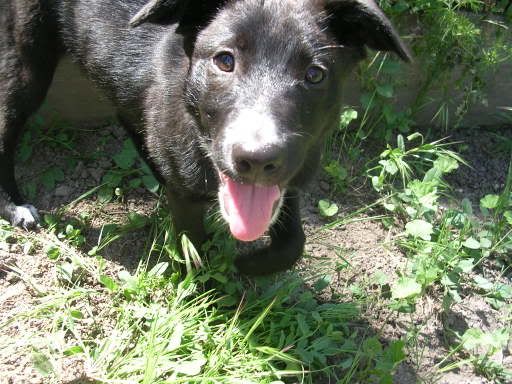 and the availa-bulls
Lola Lou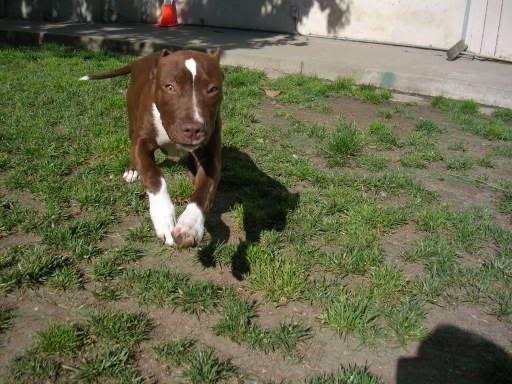 Pumpkin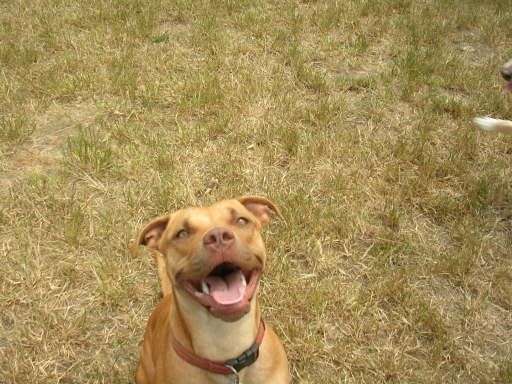 Louis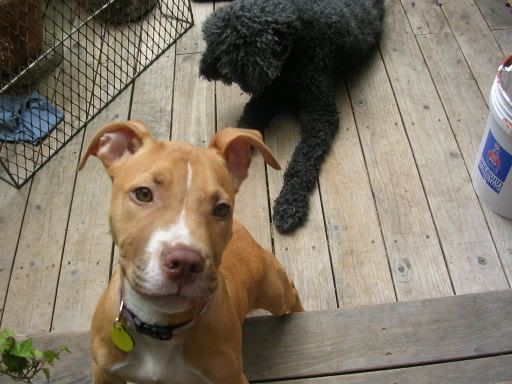 Isis (not quite available yet)