Hello There. My name is Katrina, and I have to thank Michelle for introducing me to this board. I'm a 29-year-old neuropychologist, and I live right outside of DC with my 2 dogs (actually, there are 4 living with me, but 2 of them aren't mine...that's a whole other story, though). The two that ARE mine are a 21-month old yellow lab (Sacha) and the other is a 7.5 month old malinois (Nisha).
I've been training Sacha for a little over a year doing competition obedience, tracking and search & rescue, and sport protection (yes, the lab bites)...in fact, I used to train her with mostly German Shepherds, and she was affectionately called "The Blonde German Shepherd" by the people I trained with. I've been training Nisha on bite foundation since she was 7 weeks old - she has already progressed onto a puppy sleeve, and I have just started to put some "manners" on her (basic obedience). She also ran her first track 2 weeks ago.
In August, maybe, I plan on getting another malinois (again, a puppy). In the future, I'd like to get some Schutzhund titles on my dogs (okay, just obedience and tracking on the lab) and maybe a PSA title or two!!!
I'm looking forward to getting to know all of you and your dogs, and discuss important topics in the world of dogs!!!! Anyway, thank you for letting me introduce myself and my girls, anf for allowing me to be a part of your forum. I've posted some pics for you so you can see them at "work."
Sacha: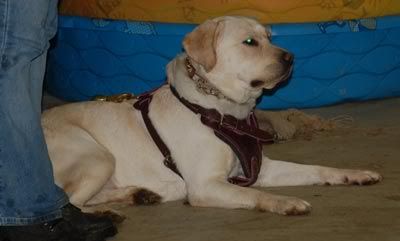 Sacha Biting: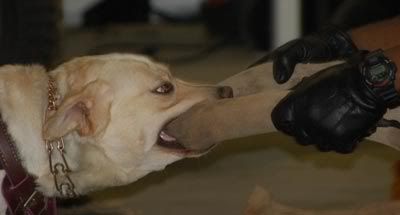 Sacha Tracking: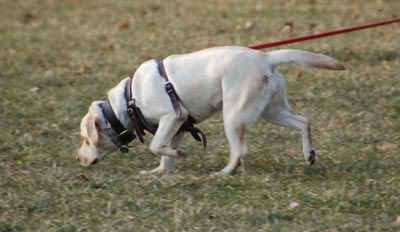 Nisha: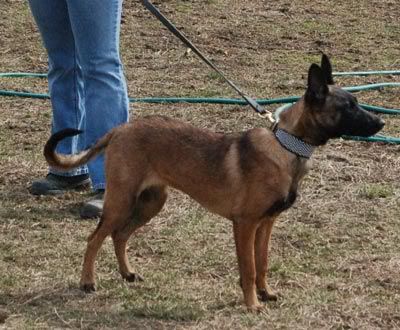 Nisha Tracking: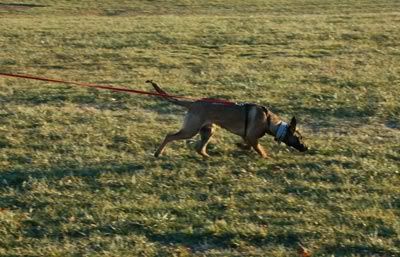 Nisha Biting:
[/img]