I know this is not going to be the most popular on here, but I'm just putting out some feelers.
Gator, my one year old AB is available for adoption. He is out of the Texas x Jada breeding that was done last year. He is a stable dog with a gooberbutt personality that keeps me laughing. But he has some environmental sensitivities that I cannot accept in a working dog. He is French and English trained. Crate and house trained. Highly tractable though handler sensitive. I took some basic hip xrays about a month ago and they looked good but I don't send in OFA prelims so I don't have any official results on that. Gator is truly in his element in a family setting or just being around a bunch of people. He is super social but rambunctious around kids. LOVES to play with his jolly ball or go to the beach or do pretty much anything with you. NKC and ACA registered. Pedigree available.
Here are some kinda recent photos from about two months ago: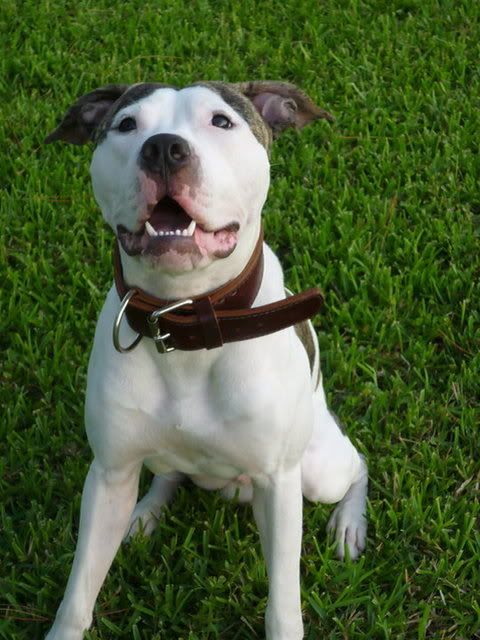 If you know anyone who is interested in adopting an American Bulldog please send me a PM. Gator is welcome to stay here as long as is necessary but I would like to see him happy in his forever home.
Gator is not a candidate for shipping in plane cargo. I am willing to work out some driving tho. Oh, and he weighs about 62 pounds now.
Thanks.