All in one thread, again. I tried to find my old one but couldn't. So..hopefully I will be forgiven since none of the dogs in that thread are still here anyways. Since this is a bully forum, we will start with the available pit bulls. Need more info, email at
drawashington@hotmail.com
or you can download an application at
http://drawrescue.webs.com/
. The first dog I am listing is technically a Recycle a Bull dog but Kirstan took him when I was contacted about him so I really would love to help her raise funds for his needs. So..here we go!
This is Jack. Jack is a 3 month old puppy that was found by a good samaritan as a stray. He is a SUPER sweet and easy puppy. Amazing for his age. Dog appropriate, good with cats, very sweet and well behaved. He should be the perfect addition to any family. His down side? Jack is awaiting surgery to remove his bad eye. Kirstan will get this done, because that is what we do, but she has taken on a lot recently and could really use some help. You can donate to his fundable here. Please consider helping Recycle-a-bull AND Jack!!
http://www.fundable.com/groupactions/gr ... 8474196292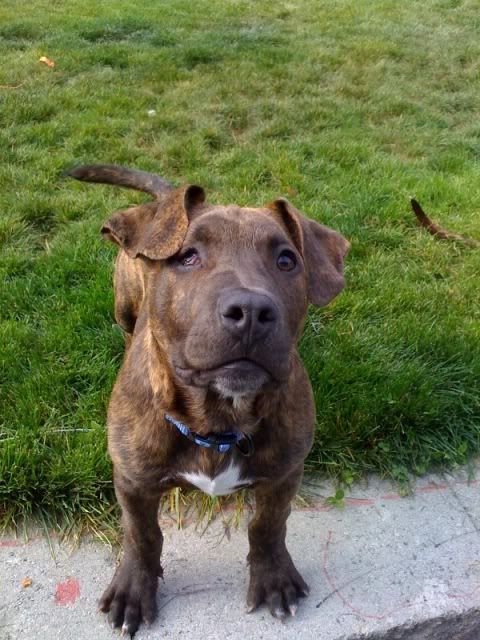 Next is Dotty. This is a SWEET dog. She is 5 years old and Very well behaved with her people. Knows her basic commands. Crate trained, housebroken. Needs to be an only dog. No kitties unless you are VERY savvy adding a new dog to your cat household.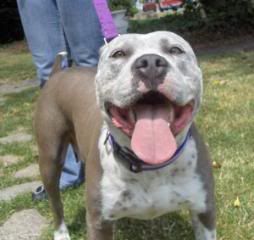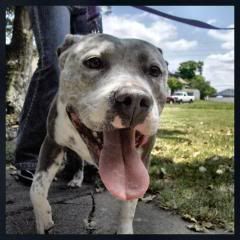 Coco is the drivey, athletic dog everyone claims to be looking for. Well..here she is guys. She is a doll. Game for anything. Excellent house manners. Excellent with cats and COULD be managed with other dogs if you are breed savvy. Coco is 3 years old.
Alfred the old man. This guy attended all of our events with us this summer and was a huge hit. He is a gem of a dog. Angellic in the house or the car. He's a super easy keeper. Excellent with cats, managable with other dogs. He does have a bum hip. Was probably hit by a car in his younger years. but he doesn't care. he would rather just lay around anyways.
Sky is a love..Sky is also a talker. Good with cats and good with other dogs (though she will correct gently if pushed) this dog is really a doll. Another older girl, around 8. Overweight but we are working on that. She also possibly needs surgery for a luxated patella. We are waiting to see how she does with the extra weight off. This is a FUN dog. Guaranteed to make you laugh.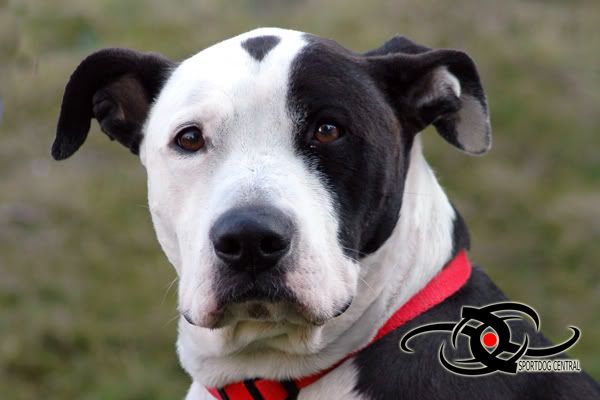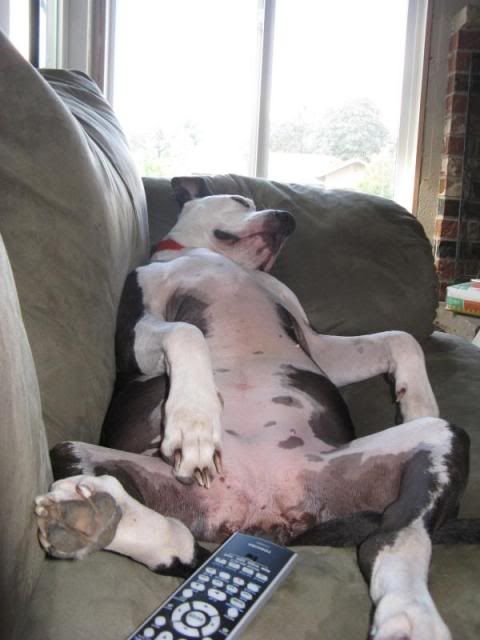 Farrah is a new arrival and so far has been nothing but ideal. Another easy dog. Ignores cats, ok with other dogs. She is only about a year old. She is obviously a pit bull mix, of what is unknown. Would make an excellent runing/hiking/walking companion.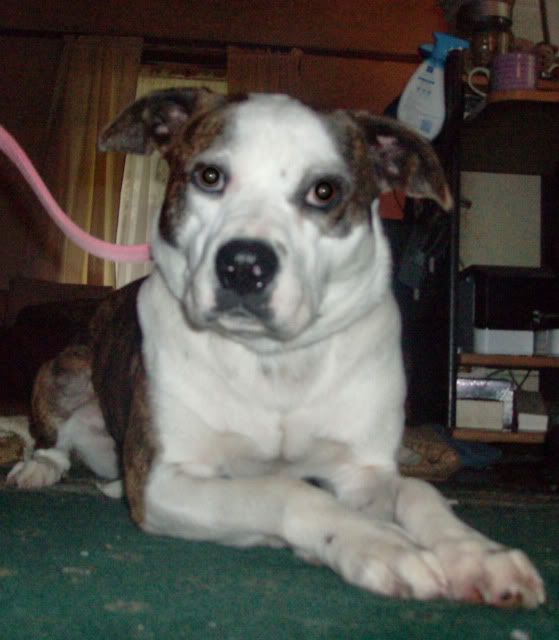 And of course, Tango. 4 years old. I don't think it is possible to say enough good things here. Excellent with other dogs and with cats. His preferred spot is on the couch melting into you. SUPER easy easy dog.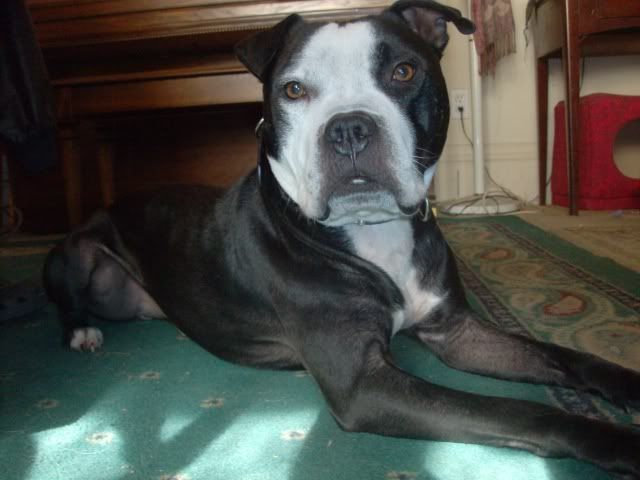 Charlotte, another new arrival. This rotund tub of fun is just that. Everything a lab should be. Goofy and sweet and a bit ill mannered. She is also extremely overweight. And sadly has early cataracts. Don't tell her she has issues..she is clueless. Will need someone who can follow through with getting this extra baggage off and go slow and easy on getting her in shape. And who is also willing to have a blind dog eventually. She is only 3 years old.
Great with everyone and everything.
Trinket is an itty bitty old lady. She is sweet as pie. Good with cats and other dogs. Needs someone who will let her rretire in style as her past was pretty bad. Estimated to be 15 years old. Mostly toothless after her recent dental. Just put her in your pocket, you won't even know she is there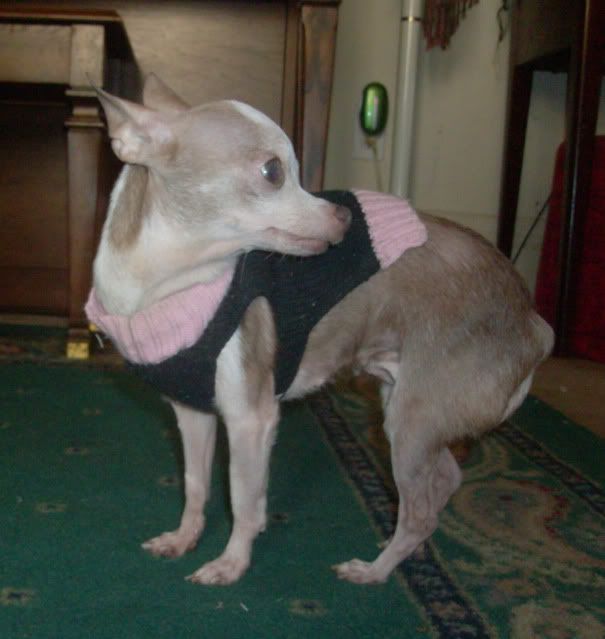 HoTi is a 12 yr old purebred who was taken to be euthinized because she had allergy issues. She also had ear and eye infections that had been left untreated. Well..she is all cleared up and her hair is growing back. This is a cute little old dog. She will take some time to adjut to her new home but WILL adjust. Good with cats and other dogs.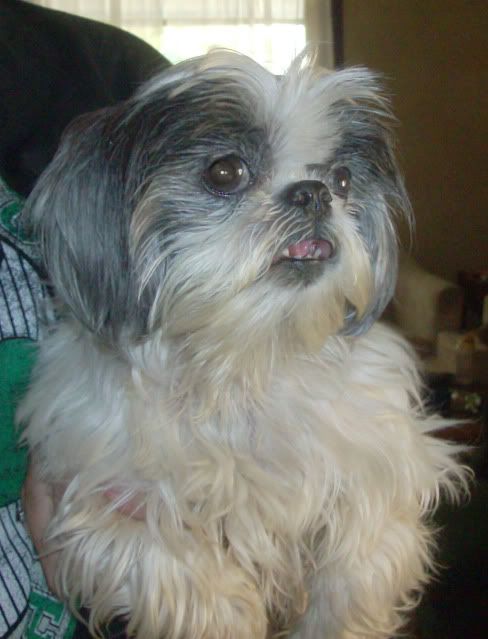 Chipper..5 year old purebred chihuahua. Cute as can be and a ton of fun too. Gets along mostly ok with other dogs. Good with cats. Loves to play. He has a charming personality. He does have a deformity in his hind legs but ti does not slow him down. This is a little dog ready for action!