THESE DOGS ARE URGENT!!
So I went to meet the two pit bulls today. I didn't have time for a formal temperament test, but figured a brief meeting and some pics would give me a general sense. I didn't have much hope since I was told they were DA.
Well . . . I'm in love.
And as anyone who knows me well can tell you, I don't fall for most dogs. These two were VERY mislabeled as DA. They have some barrier frustration geared towards other dogs, but they've lived in a kennel environment for the last 8 months, so what do you expect? I saw them interact with one of the kennel workers' pit/whippet mix and they showed no signs of DA in the slightest. She says that they play with all three of her dogs on a regular basis without an issue.
They are female litter mates, around 2 years old. They have been at the vet hospital for 8 months. Their old owner gave them up because she had too many dogs and not enough money. To me they look to have some hound in them. They are absolute sweethearts and I wish my camera didn't crap out when it did
MEET VICTORIA!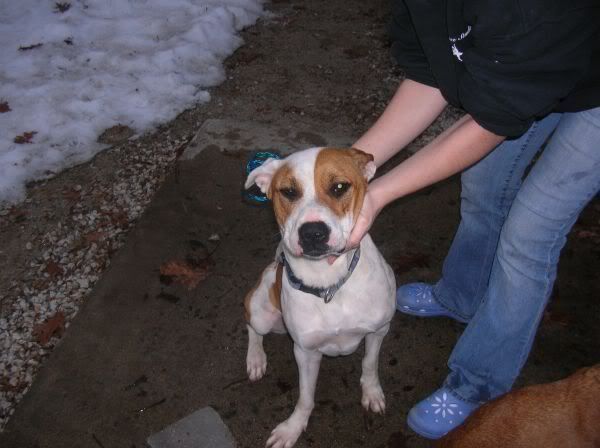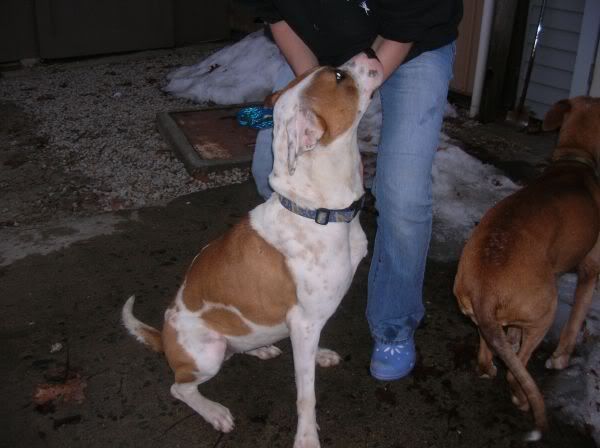 She is an absolute sweetheart and extremely difficult to photograph because she insists on melting into your lap. She is very low key. She was shy for the first 5 seconds and recovered VERY quickly and was just a sweetheart. She gave me the sweetest, softest kisses and was just ever so gentle.
MEET MAYA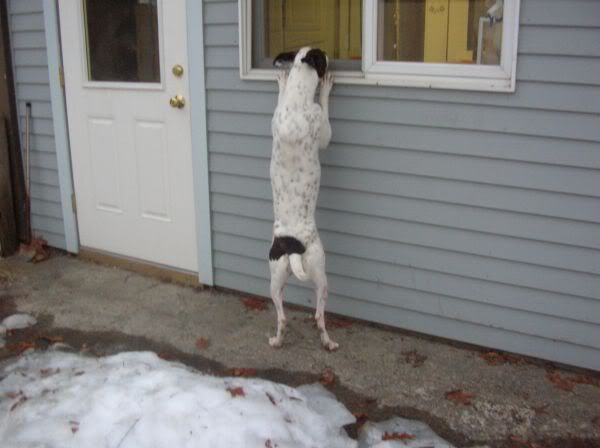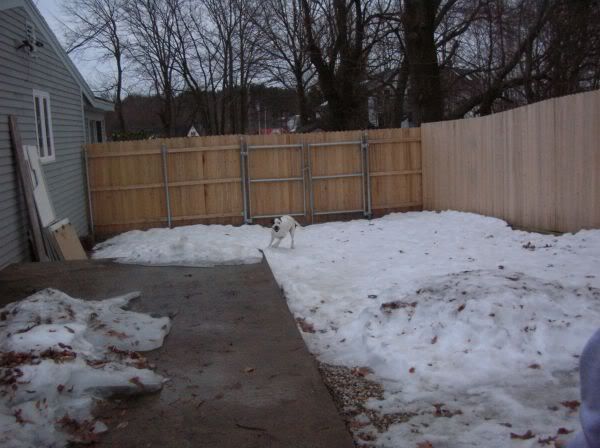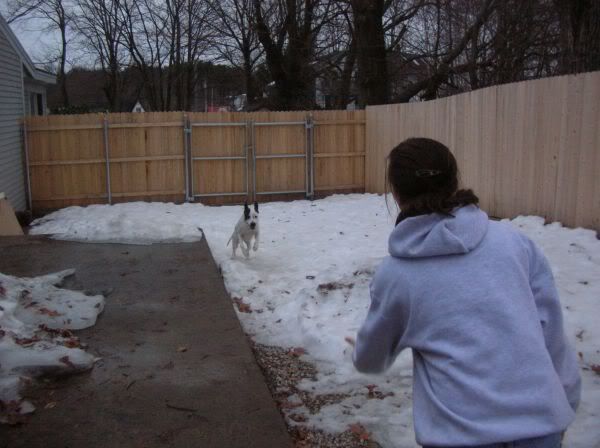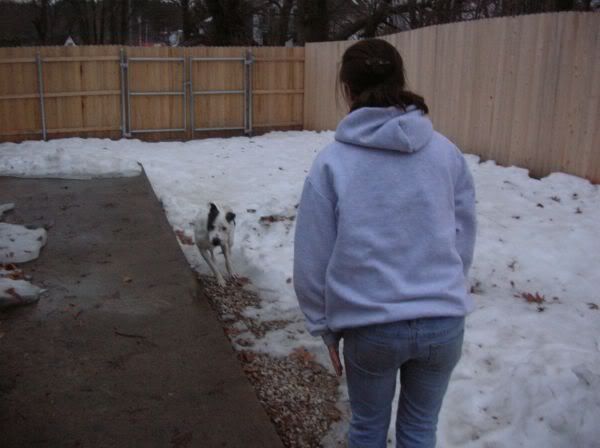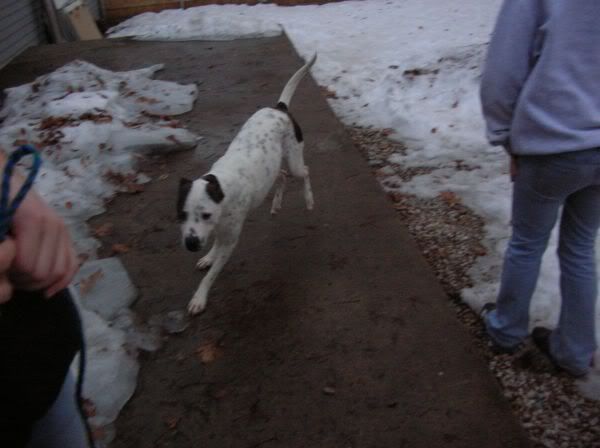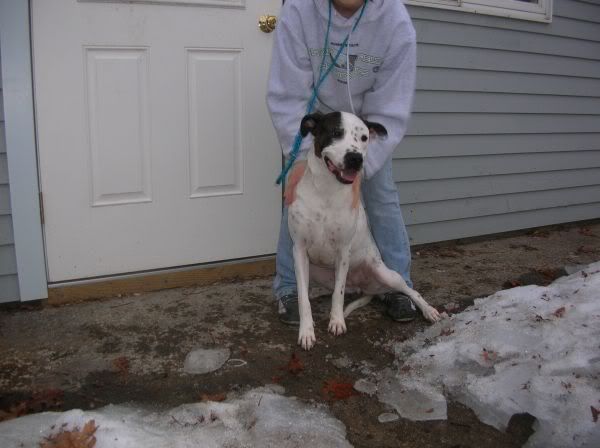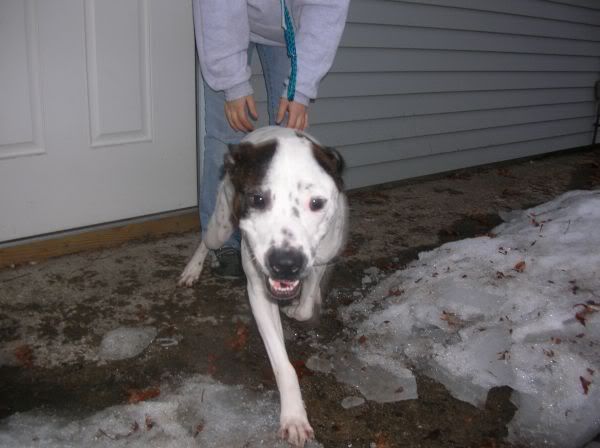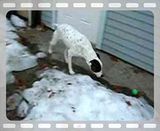 She has a little more energy than her sister, has no obedience and is a bit of a jumper but she is SUCH a sweetheart! Her energy is nowhere near that of your normal Lab, so really she's not high energy, she just has spunk. She was all about snuggling and cuddling AND exploring the yard. She was ever so slightly more forward with the dog she met, but it didn't worry me in the slightest. Neither dog seems to be dominant.
The owner of the facility buys into the pit bull hype. He is also more afraid of them since some of the kennel workers have now labeled them as DA (NOT TRUE!). He almost put them down this week but the kennel staff begged him not to. These dogs need to get out now! Preferably finding them homes, but to have a rescue pull them would also be fantastic. I will be doing what I can to help these two, but unfortunately cannot take on any fosters. We are looking to place them separately.
These dogs seem to be highly adoptable.
I can give them full evaluations and can help to transport to the right owner or rescue.
PLEASE cross post. If anyone has any leads contact me at
SisMorphine@pitbulltalk.com