Got a call last night about a backyard breeder who had two puppies left from a litter of eight. The puppies were said to be extremely emaciated. After some cajoling she agreed to surrender them. My contact went and picked them up and was appalled at their condition. Just from her description I knew we had parvo on our hands. They are almost 12 weeks and have never been vetted, living in a crappy ass ghetto home. Ugh. We then found out she kept one of the pups and he is currently at East Ridge being treated for parvo. He started his treatment last Thursday while his sisters had to wait until her advertisement for $250 pit bull puppies ran out.
They are at Irondequoit now, pretty sick but they are at the best possible place. Being there will give them the best chance at living. Well, along with some PBT prayers please!
I've named them Eva and Leilani, each name has its own special meaning.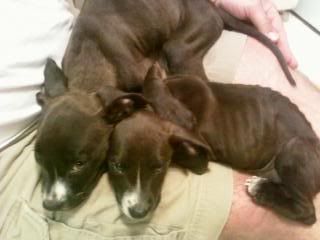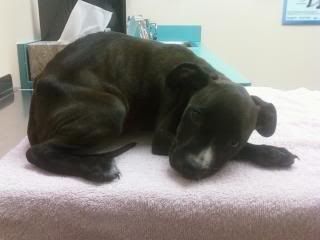 Doesn't this just make you want to punch someone's face off?