For those who didn't know, a year ago today, Denver re-inacted the ban on pit bulls. As of yesterday, 1056 have been killed. A candle light vigil was held in front of the Municipal shelter, where they had ended their lives.
The vigil was incredibly touching. It began with some laughs and smiles with fellow rescuers of all breeds, petting some cute dogs, and desperately trying to keep candles lit in the wind. Then a few moments of silence, and a few stories told. The saddest story was when a little boy came up to Sonya (who was telling the stories, she's the organizer and pit bull saver extraordinaire!) and told her that his pit bull was killed. She repeated while he whispered to her. He was at school when they took her away. They didn't know what to do. He misses her very much. And what left everybody crying: "She slept in my bed with me. She was a very nice dog. But they thought she was mean."
My pictures turned out kind of crappy. It was bad lighting, and I was the only one (besides the media) taking pictures and I was worried that I was bugging people.
Everyone chatting around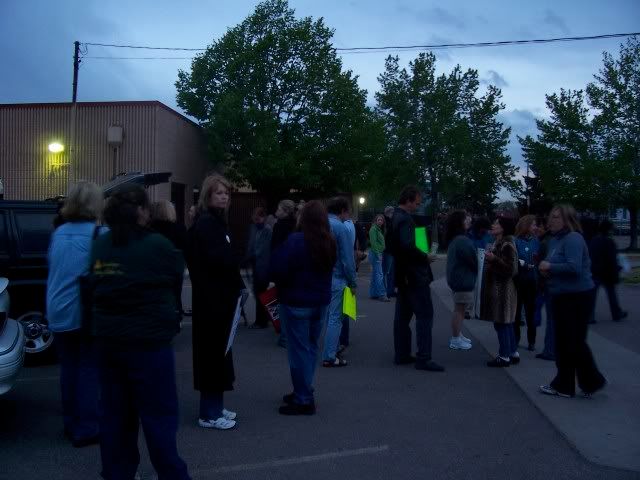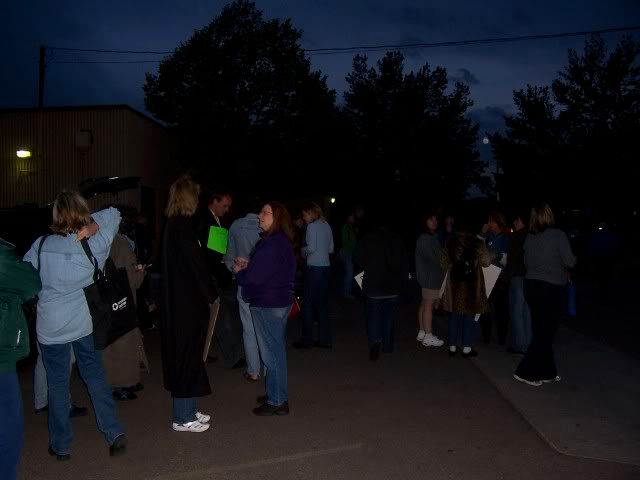 Two very cute EBs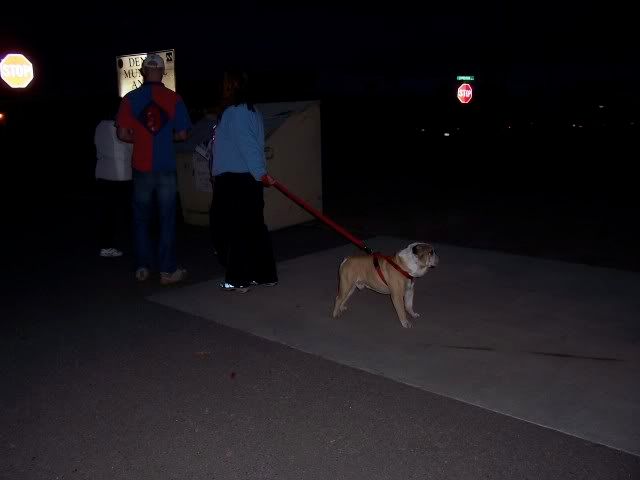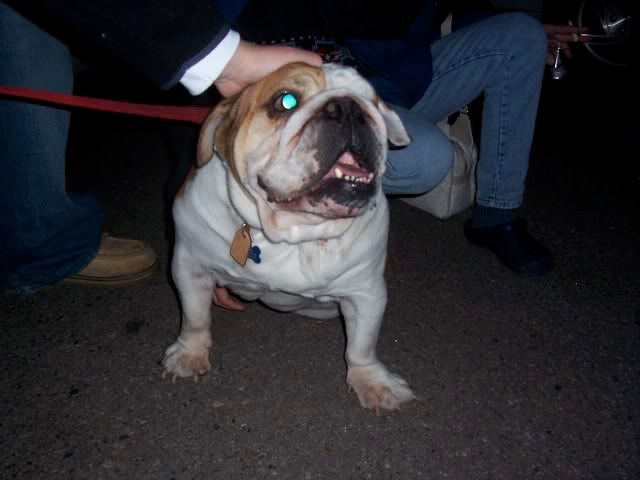 A nice poster setup... with an empty crate.